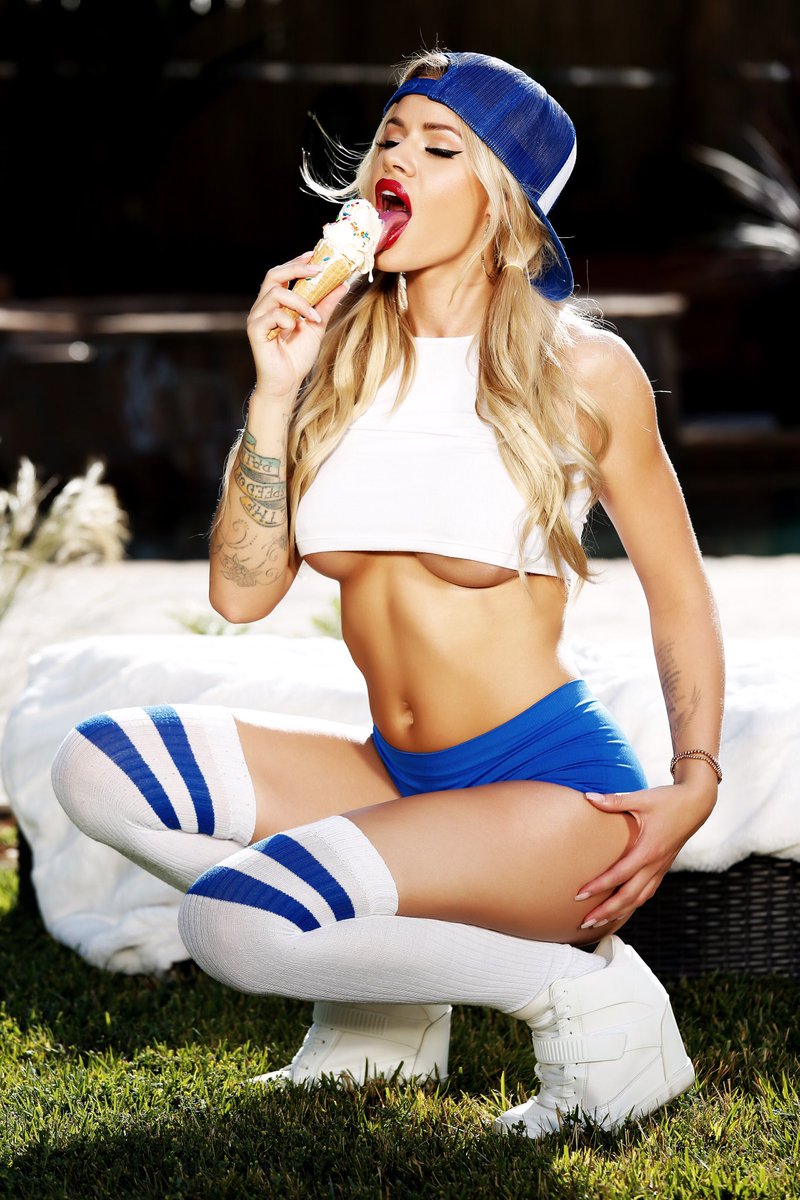 Blonde Bombshell Makes Shocking Discovery in New PrettyDirty.com Bang
VENICE, CA – Jessa Rhodes stars in the new threeway scene from Nubiles and did they ever catching something amazing! The scene is called "Rolling the Dice" and in it Jessa teams up with her pal Violet for a two-babes-and-a-cock fantasy threeway that's hotter than Death Valley the first week of July! These delicious blondes devour their stiff driver and get pretty damn good tastes of each other, too.
"Violet and I have great chemistry and we were both really charged up for that scene," Jessa said. "What a day when I get to eat a pussy like that and get fucked by a great cock. It's truly the best of both worlds!"
In another world, PrettyDirty.com has a scorching scene with a twisted setup: Jessa and her husband (Ryan Ryder) have drifted apart. His friend tells him to try a website for some anonymous sex. He finds himself at a horny housewife's house, puts a mask over his eyes and starts screwing a woman he can't even see. Balls deep banging her doggie style he realizes he recognizes the woman's voice: It's Jessa!
For a moment they are both pissed at each other, but they quickly figure out how to put that energy to a better use.
"We learned a valuable lesson that day," Jessa said. "Sex can cure everything and you should do anything you can to get it. Also that sometimes anonymous sex isn't so anonymous, especially if you're having it with your spouse and either of you takes your blindfold off. Live and learn!"
Check out the Pretty Dirty scene at http://bit.ly/JessaRyan.
Also enjoy Jessa in Orgy Masters 8 (Jules Jordan Video). Get information at http://www.julesjordanvideo.com/movie/830/orgy-masters-8.html.
Follow Jessa on Twitter (@MissJessaRhodes), Instagram (www.instagram.com/missjessarhodes/) and Sextpanther (http://sextpanther.com/jessa-rhodes). To book her contact OC Modeling at http://ocmodeling.com/model/jessa-rhodes/ and A-List Features at http://www.alistfeatures.com. For everything Jessa go to http://risingstarpr.com/clients/jessa-rhodes/.