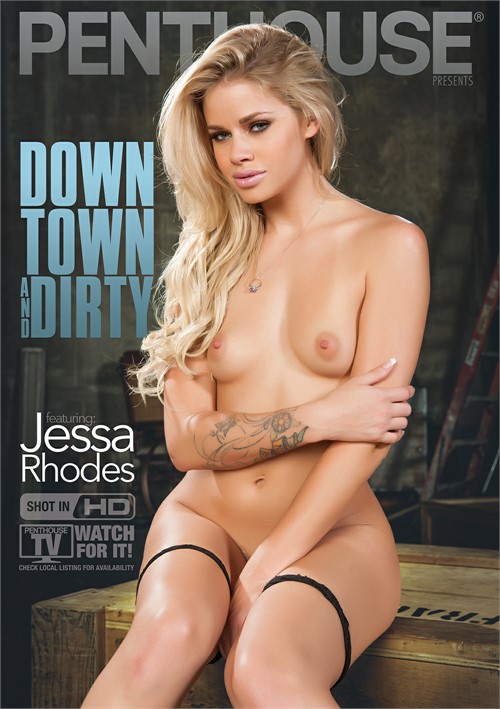 Hustler's Girl of Summer, XBIZ Feature
VENICE, CA – Another week means another amazing cover from gorgeous adult star Jessa Rhodes. This time it's Penthouse bestowing the honors on the buxom blond. Jessa stars in Downtown and Dirty, a Skye Blue-directed title, turning in a blistering B/G performance. Jessa insists the direction has as much to do with it as the casting.
"Skye Blue is an incredible director," Jessa boasts. "She really knows how to set the mood and let the performers take control. I always have the best scenes in her movies and Downtown and Dirty was no exception!"
In other Jessa news Hustler recently announced that she was their face of summer. Miss Rhodes will be on Hustler billboards including one on Sunset Blvd., will soon be on the cover of Hustler, has a Day in the Life feature in the latest issue, and recently helped open the new Hollywood & Vine store with Larry Flynt himself.
Last but not least her recent revealing XBIZ interview can be found at http://www.xbiz.com/news/video/207381.
Follow Jessa on Twitter (@MissJessaRhodes), Instagram (www.instagram.com/missjessarhodes/) and Sextpanther (http://sextpanther.com/jessa-rhodes). To book her contact OC Modeling at http://ocmodeling.com/model/jessa-rhodes/ and A-List Features at http://www.alistfeatures.com. For everything Jessa go to http://risingstarpr.com/clients/jessa-rhodes/.