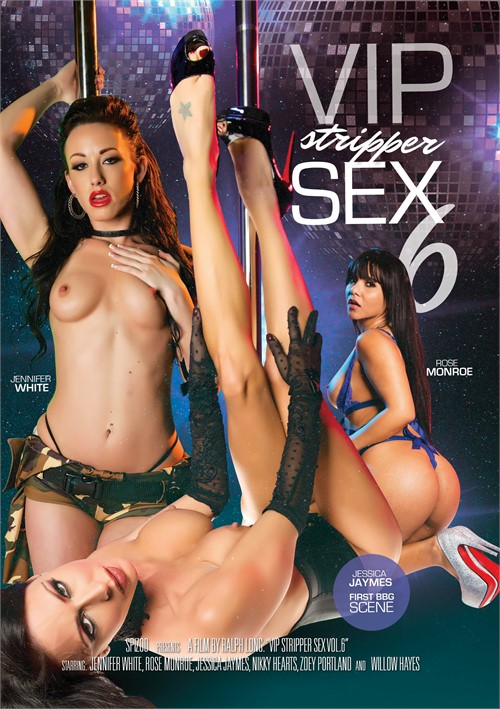 Directors Miles Long and Ralph Long Both Put Her Front and Center
VENICE, CA – Jump into summer with incredible new movies from Jennifer White that will wipe away the winter blues once and for all.
The busty beauty appears on the cover of two new movies, POV Mania Vol. 3 (Miles Long Productions) and VIP Stripper Sex Vol. 6 (Spizoo), and stars in several more.
VIP Stripper Sex Vol. 6 was directed by Ralph Long and features Jennifer in a raunchy blowbang, once again fulfilling her fantasy of being surrounded by big, hard cocks.
In the Miles Long movie, Jen is joined by Stassi Sinclair and Daisy Monroe for a daring triple BJ scene that has the cocksucking champ leading the way as the girls chomp on a choad.
"These were really fun movies to shoot and both totally different," Jennifer said. "In one movie a bunch of guys are fighting for time in my mouth, in the other a bunch of girls are competing to get one cock in their mouths. I love doing this kind of thing and fans are going to love them, too."
Other new movies Jennifer stars in include Big Tit Lovin' (Sinful Entertainment) and Sweet Peaches (Hustler).
For more on Jennifer visit her new website at www.xjenniferwhitex.com.
Follow Jennifer on Twitter @xjenniferwhitex. Book Jennifer through LAX Models http://laxmodels.com/Jennifer-White.html or The VIP Connect http://thevipconnect.com. For everything Jennifer go to www.risingstarpr.com.