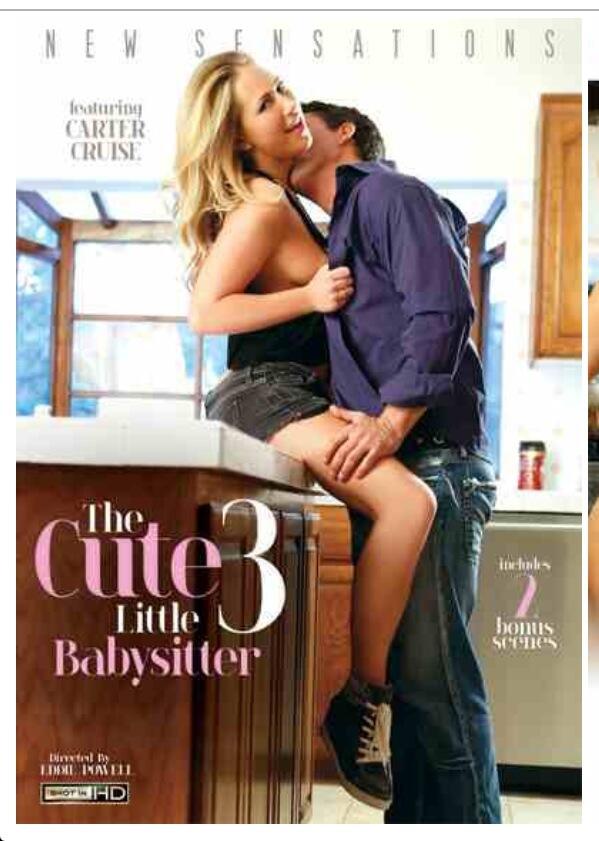 Next Week: Exxxotica Atlantic City, Female Newcomer at Fanny Awards

VENICE, CA – Carter Cruise has started stacking up her clothes for next week's big events, but first there is a big new release to talk about.
This week marks the release of Our Father (Digital Sin), another big release written and directed by Jacky St. James. Carter works with Steven St. Croix, and the movie also features John Strong, Alec Knight, Ryan McLane, Penny Pax, Dakota Skye, Carter Cruise and Ava Taylor.
"I'm dying to see that movie," Carter says. "It was definitely one of my best scenes. Steven St. Croix was awesome to work with and that part was written for me, so it was just an awesome experience.
"I love working with Jacky because she writes great scripts that really give motivation to the sex, which is what makes a great scene."
Next week she's headed to Exxxotica Atlantic City where she will be signing at the East Coast Talents booth on April 12 and 13 and attending the Fanny Awards where she is nominated for New Girl on the Block (Female Newcomer of the Year).
"I can't wait to get to New Jersey," she says. "It's so cool to get to spend some time with so my friends and fans. I really enjoy these opportunities. They moments that are very special for all of us."
Exxxotica Atlantic City will be held April 11-13. For more information go to http://ac.exxxoticaexpo.com.
To vote for Carter in the 2014 Fanny Awards go to http://thefannys.com/nominee/category/new-girl-on-the-block/.
For everything Carter go to www.risingstarpr.com. For up-to-the-second updates, follow her on Twitter (@CarterCruise).